INNOVATIVE TECHNOLOGIES, TRADITIONAL VALUES
We cooperate with many partners and market leaders in the field of industrial automation.
Offered by our company high quality products and services are an example of intelligent technological solutions.
Full automation solution guarantee reliability and precision.
EXPERIENCE SUPPORTED BY CERTIFICATION
Knowledge and experience of our professionals and a high standard of service is supported by documentation in the form of
certificates
and
references
.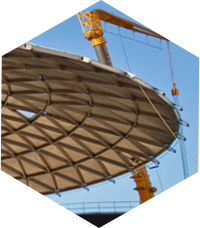 FLOATING ROOFS
The Tanksystems DeckMaster GRP floating roof is a seamless, non-metallic full-contact floating roof. It's gas-tight polypropylene honeycomb core is "sandwiched" between multiple layers of fiberglass utilizing modern high-grade Vinyl Ester resins designed to be resistant to most hydrocarbons in the petrochemical industry. The result is a smooth, seamless and virtually indestructible full-contact floating roof that also (...)
CZYTAJ WIĘCEJ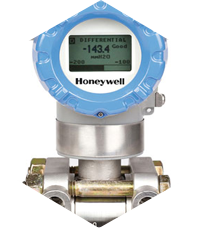 PRESSURE TRANSMITTERS
Honeywell's SmartLine® smart measurement system sets the standard for total performance. The pressure transmitters feature industry-leading performance for tighter process control. They also offer the lowest total cost of ownership through a unique modular design, an intuitive human machine interface (HMI) and display, and polarity insensitivity. Smart Connection Suite further (...)
CZYTAJ WIĘCEJ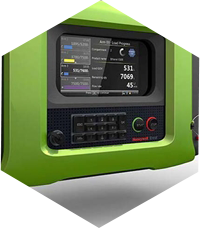 SYSTEM FUSION 4
The Fusion4 range provides a complete solution for loading, blending and additive injection. A common look and feel across the range reduces training requirements and errors. Wide-ranging integration capabilities offer plug and play expansion and scalability. The Fusion4 Range: Fusion4 MSC-L, Fusion4 MultiPak, Fusion4 MiniPak, Fusion4 Microblender. Honeywell Enraf's Fusion4 multi stream controller (...)
CZYTAJ WIĘCEJ

Przyroda nie zna nagrody ni kary, zna tylko konsekwencje" - R. Ingersoll. Dbaj o środowisko! Szanuj zieleń! Nie śmieć - segreguj!
Zamknij