SYSTEM FUSION 4
The Fusion4 range provides a complete solution for loading, blending and additive injection. A common look and feel across the range reduces training requirements and errors. Wide-ranging integration capabilities offer plug and play expansion and scalability.
The Fusion4 Range: Fusion4 MSC-L, Fusion4 MultiPak, Fusion4 MiniPak, Fusion4 Microblender.
Honeywell Enraf's Fusion4 multi stream controller for loading provides custody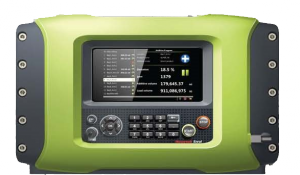 transfer approved loading control and sophisticated features with the world's most intuitive operator interface. Controlling up to 24 meter streams, its large 8" WVGA full color display and keyboard and icon-driven interface provide intuitive monitoring and control. Driver identification, vehicle data entry, product scheduling, batch recipe details, and transaction control are all simple to set up and review. Quick start up times, calibration wizards, diagnostic dashboards and zero-downtime upgrades keep the operation moving. The scalable, modular design features expandable I/O, and the widest selection of protocol libraries and communication network capabilities for seamless, cost effective integration into your operation.
Fusion4 MSC-L: The world's most advanced multi stream controller for loading 1-6 arms simultaneously. The Fusion4 MSC-L provides custody transfer approved loading control for up to 24 streams with sophisticated features and the industry's most intuitive operator interface.
Not just a controller, it's a complete hazardous area operating station. A large 8″ display, integrated keyboard and easy-to-use menus drive installation, operation and maintenance in the field. With weights and measures approved control, it is simple to operate and backed by smart features such as configurable workflows, calibration wizards, diagnostic dashboards and zero-downtime upgrades. Beat your competition:
Reduce Capex: A future-proof design and twice as many meter inputs as competitor products
Avoid delays with an intuitive user experience for drivers and operators
Keep moving: Update data live, and pinpoint faults with advanced diagnostics
Protect your investments: Fewer components, no obsolescence, and modular upgrades to adapt as your operations evolve.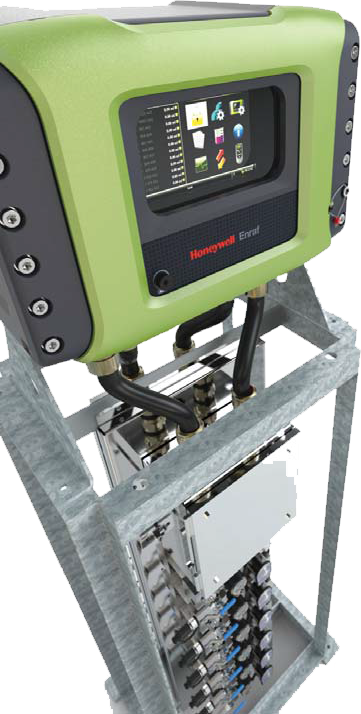 Fusion4 MultiPak: Unmatched control with the MSC-A multi stream controller brings insight back to additive injection for up to 12 streams.
The Fusion4 MultiPak combines the industry standard MonoBlock additive metering and control manifold with the Fusion4 MSC-A (Multi Stream Controller – Additive). This system is designed exclusively to manage chemical injection, and continuously monitors the correct additive volumes across up to 12 streams (with future expandability to 24), ensuring the additive ratio is correct at every point in each transaction.
The need for seamless integration is a core driver for the Fusion4 portfolio and the MultiPak excels in every aspect. Three ethernet ports and seven serial ports is testimony to that. The library of embedded communications protocols permits plug and play connectivity to other Honeywell systems, such as Terminal Automation Solutions (TAS), Load Computers and Fusion4 Portal software suite, as well as 3rd party systems utilising protocols such as Modbus. Additionally at the wetted end, the pre-installed MonoBlock hardware which controls the physical injection capability, is fully cabled, fl ow tested and calibrated in the MultiPak Station arrangement, reducing installation costs and pre-commissioning start up time.
The MultiPak is the perfect multiple stream additive injection solution for a number of chemical transfer operations: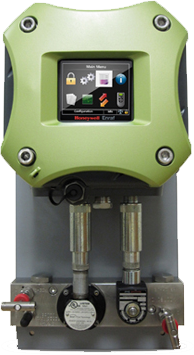 Road Loading
Rail Loading
Aviation Refueling
Storage Transfers
Marine Bunkering
Pipeline Transfers
Transport Bunkering
Mining Reagent Dosing
Fusion4 MiniPak: The highest standards of precision for single stream additive injection. The MiniPak's single stream controller for additives is designed exclusively for chemical injection, giving you unrivaled control. It is the answer when accuracy, audit trails, and compliance are mission critical. Delivering on-spec product in a wide range of applications, huge transaction archives, live updates in the field and flexible interfacing, it makes for more efficient operations. FM and ATEX-approved, it is the next step in the move away from slave injection systems. Move from slave to smart:
Greater control to prevent high value losses
Minimize installation costs: Multiple integration configuration options maximize flexibility
Less downtime with bespoke service tools for effortless set-up and maintenance, and uploadable configuration files possible with the LAD
Efficient calibration: Automated wizards provide calibration records at the touch of a button.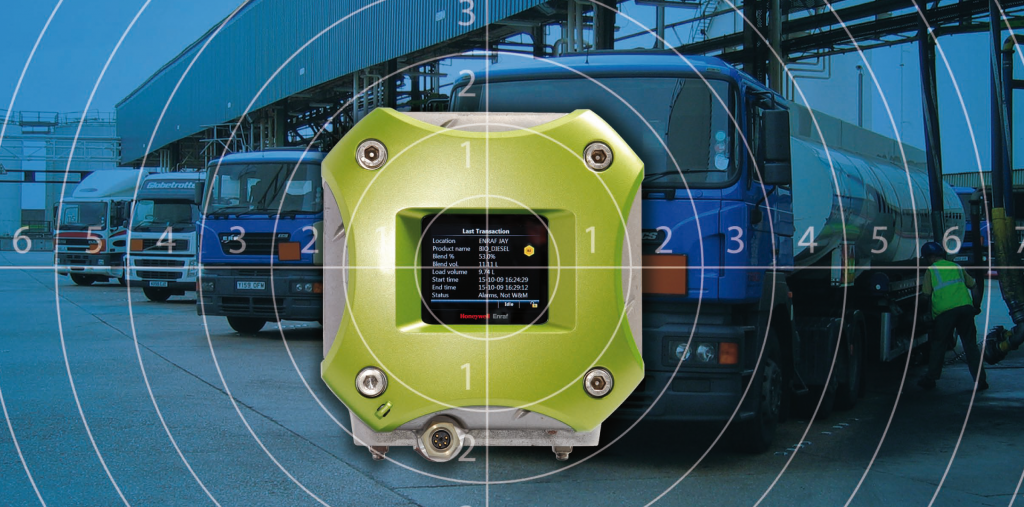 Fusion4 Bioblend: Biofuel blending at the load rack where accuracy, audit trail, customer and regulatory compliance are mission critical. The Intelligent blend controller. Secure, precise blending for biofuel and petrochemicals has never been easier: Fusion4 BioBlend's monitoring and control system delivers the highest possible accuracy to reduce off-spec blends, minimize costs and ensure compliance. With control for up to four blend streams simultaneously, it's compliant with the EU Measuring Instruments Directive and US RFS2. Fusion4 BioBlend is the best solution available for blending ethanol, biodiesel, butane, mid-grade fuel, chemicals and fertilizers.
Fusion4 Microblender: Precision blending for single stream applications in a highly configurable, compact package.Fusion4 MicroBlender delivers precise blending capabilities for downstream petroleum and petrochemical refining, storage and distribution operations. Powerful but compact, it is smarter control for single stream blending: more precise, faster and easier to maintain. It helps users zero in on accuracy for more profitable results. Dual pulse flow measurement, temperature correction and transaction reconciliation ensure compliance with international regulations. Rapid start-ups, advanced diagnostics and alarm handling keep it delivering.