Smartphone EX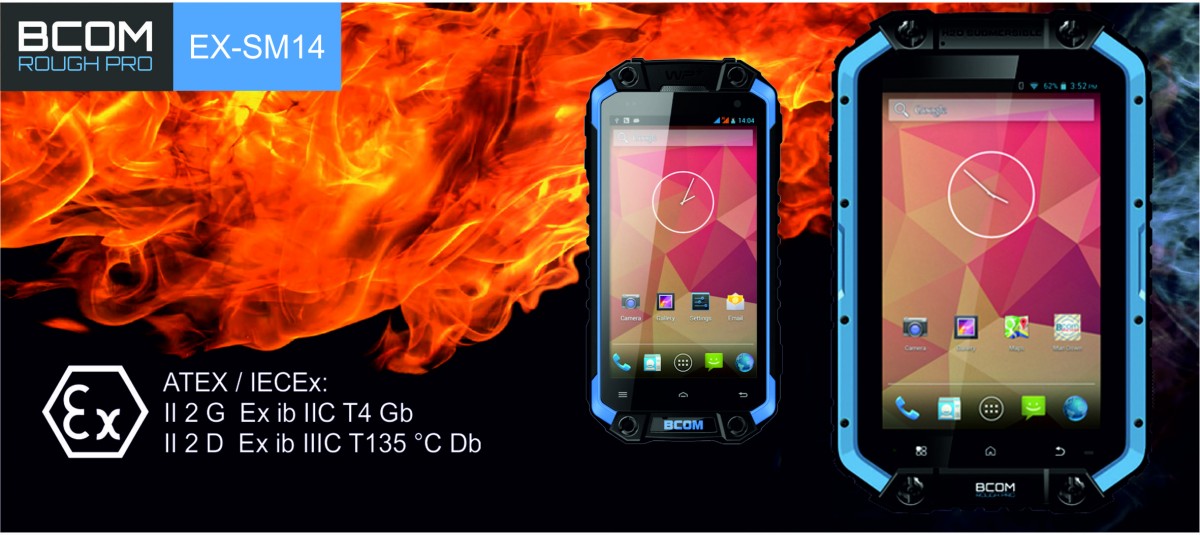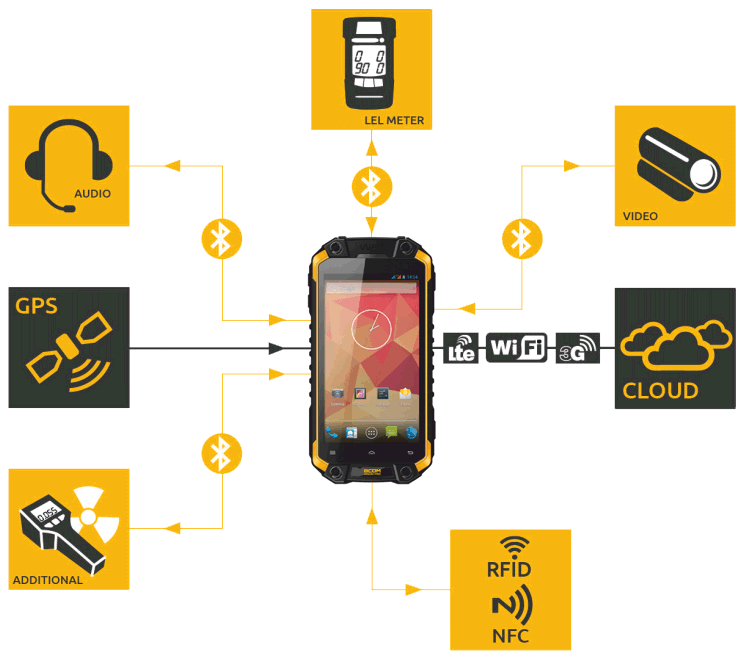 BCom brings safeguarding and information to hazardous area's with our integrated solutions. The all new EX-SM14 smartphone, certified for use in Zone 1, Zone 2 and Class 1 Div 1 is available to all who value operational excellence and safety. Get your ATEX certified smarpthone now!
Our Mobile Smart Worker concept consists of a Zone 1 smartphone, multi-gas detector, head-set and a series of software solutions for automatic man down dectection (Lone Worker Protection), remote assistance and remote gas detection, push to talk and much more.
The BCom Rough Pro EX-SM14 is your mobile sidekick in harsh working environments. This rugged smartphone houses unlimited professional possibilities: Dual SIM Quad Band, seamless data exchange, Bluetooth and much more.
By Introducing the Intrinsically Safe EX-­‐SM14,Bcom is setting the standard for working smart, reducing exposure to staff and increasing operational excellence in Zone 1 hazardous areas. The ATEX, IECEx and CSA certified smartphone, as part of the BCom Mobile Smart Worker concept, provides the enabling technology to change the way of working into a more efficient and safer reality.
Today's feature set already contains a Lower Explosion Limit (LEL) meter, external video camera, Cloud storage and connected apps, NFC and RFID readers, Radiation detection, GPS localization and a headset with push to talk function.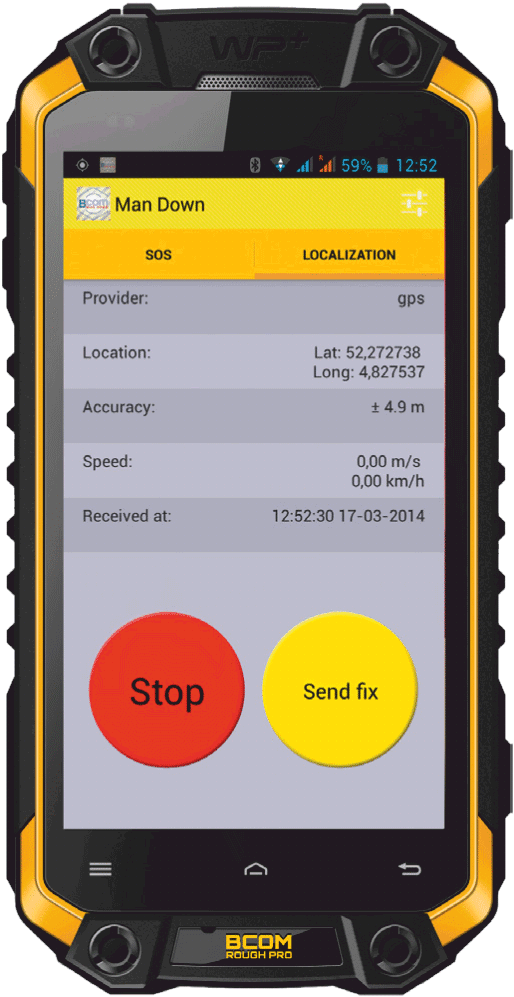 BCom Man Down
BCom's intelligent Man down application for Android keeps track of all your employees while closely monitoring man down conditions such as a sudden impact and sustained periods of non-movement.
The app was purposely build to integrate with our SM14 series ruggedized smartphones and TB14 series tablets. Low power consumption ensures man down protection during 8 hour work shifts and the dedicated alarm button enables swift response to emergencies.
BCom Man Down builds on the strong foundations of MobileTrack, supporting track & trace and automatic alert forwarding to Emergency services.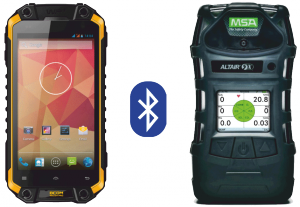 BCom Sentinel
Sentinel provides real-time information on employee locations worldwide.
The Sentinel operator receives instant notifications of emergencies with both visual and audio cues. With a single click, Sentinel zooms to the area of interest and displays the nature of the emergency, such as Man Down (impact/non-movement/manual alert), gas alert or Lower Explosion Limit (LEL) danger.
The time to on-scene emergency response is effectively reduced to less that 0.5 seconds.
Sentinel relies on the Rough Pro SM14 smartphone or TB14 tablet and can be extended with MSA's A5X multi-gas detector.
BCom's Sentinel unified solution offers you the most cost effective way to provide employee remote support, safety, swift and effective emergency response, and real-time information gathering.