Industrial valves
Series 2000
Single seated, straight through valve
Series 2000 is a complete series of single-seated, top-guided globe valves. Hundreds of thousands of valves from this series have been installed worldwide and are valued for their suitability for a wide range of applications and their outstanding reliability.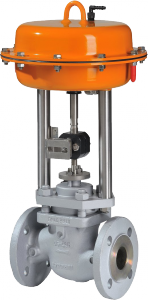 Features:
Valve Size:DN15 - DN150
Body Material: carbon steel; stainless steel
Pressure Rating: PN40 & ANSI300
End Connections: PN16; PN40; ANSI150; ANSI300; groove
Bonnet: Standard, extension or bellows seal bonnet
Packing: PTFE V-ring, PTFE silk, TA-L
Plug Type: lin, equal perc., QO
Kv - Value: Kvs0,010 - Kvs360
Leakage rate: 0,0001% - 0,5%
Trim: Metal seat, soft seat, low-noise
Trim - Material: 1.4571/80, HFS, HSO and many more
Heat-resistant coating as standard
Series 2003 / 2013
Three-way mixing (2003) and diverting (2013) valves
This series includes universally-applicable three-way valves for mixing (2003) and diverting (2013) operations. The adjustment valves of this series are characterised by their quality and versatility.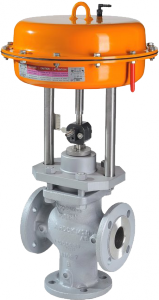 Features:
Valve Size: DN15 - DN150
Body Material: carbon steel; stainless steel
Pressure Rating: PN40 & ANSI300
End Connections: PN16; PN40; ANSI150; ANSI300; groove
Bonnet: Standard, extension or bellows seal bonnet
Packing: PTFE V-ring, PTFE silk, TA-L
Plug Type: linear
Kv - Value: Kvs 4,0 – Kvs 420
Leakage rate: 0,01% - 0,5%
Trim: Metal seat, ground in
Trim - Material: 1.4571/80, HFS, HSO and many more
Heat-resistant coating as standard