Remote Terminal Unit RTU 2020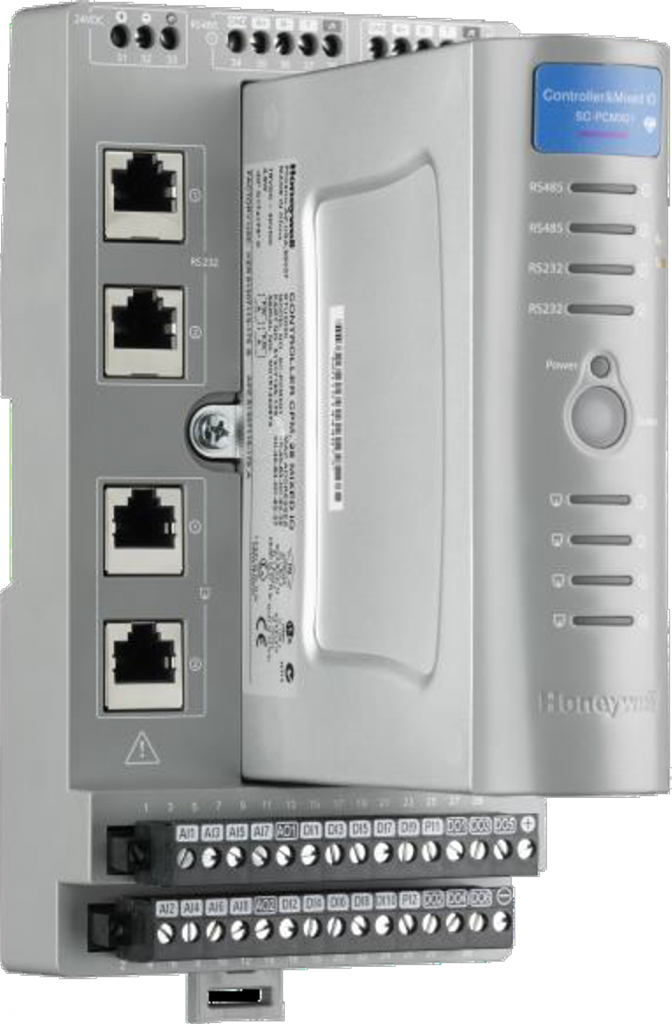 The Honeywell RTU2020 Remote Terminal Unit (RTU) is a modular, powerful and scalable process controller capable of all remote automation and control applications. When combined with Experion® PKS and its radically simplified SCADA configuration with superior operator experience, it solves the most challenging remote automation requirements in the industrial automation industry.
Key Features:
Lowest power consumption in its category at a typical 1.8W (Non redundant controller with onboard I/O)
Temperature range -40 to 75°C (-40 to 167°F). Up to 75°C, not 70°C like other units
High reliability with well designed thermal paths
HART enabled onboard I/O. No extra hardware required. Digital HART data and diagnostics are available locally for use in RTU program and remotely via HART IP
HART IP allowing remote asset management of HART devices via Honeywell's Field Device Manager
Efficient wiring and configuration saving installation and maintenance time
Modern, powerful CPU for now and into the future
Transient Suppression on every I/O channel and every communication port
A powerful IEC 61131-3 programming environment
Liquids and Gas calculations in the same controller
Flexible communication options locally and remotely
Industry standard protocols of Modbus and DNP3
Datalogging to on board memory or optionally on local SD card
Hazardous area certified to FM/CSA Class I Division 2, IECEx Zone 2 and ATEX Zone 2
With a modern dual core 667MHz processor, RTU2020 has the power for today's applications and spare reserve to meet tomorrow's needs. RTU2020 comes with 28 onboard I/O, plus expansion I/O can be added.
Importantly, by having built-in HART, RTU2020 has no requirement for separate expensive and power consuming HART I/O modules or third party components.
Two features that really differentiate RTUs from PLCs are their communications capability and with that, data logging and history backfill. RTUs need to efficiently manage unreliable, low bandwidth networks. They need to communicate as a slave device to a remote SCADA system, sometimes over a redundant link on two different mediums; but also as a master to local subsystems like gas chromatographs and smart drives. In a "store and forward" type strategy, if communications to SCADA are interrupted, then the RTU needs to buffer data. Once communications is restored, then history is backfilled to SCADA.