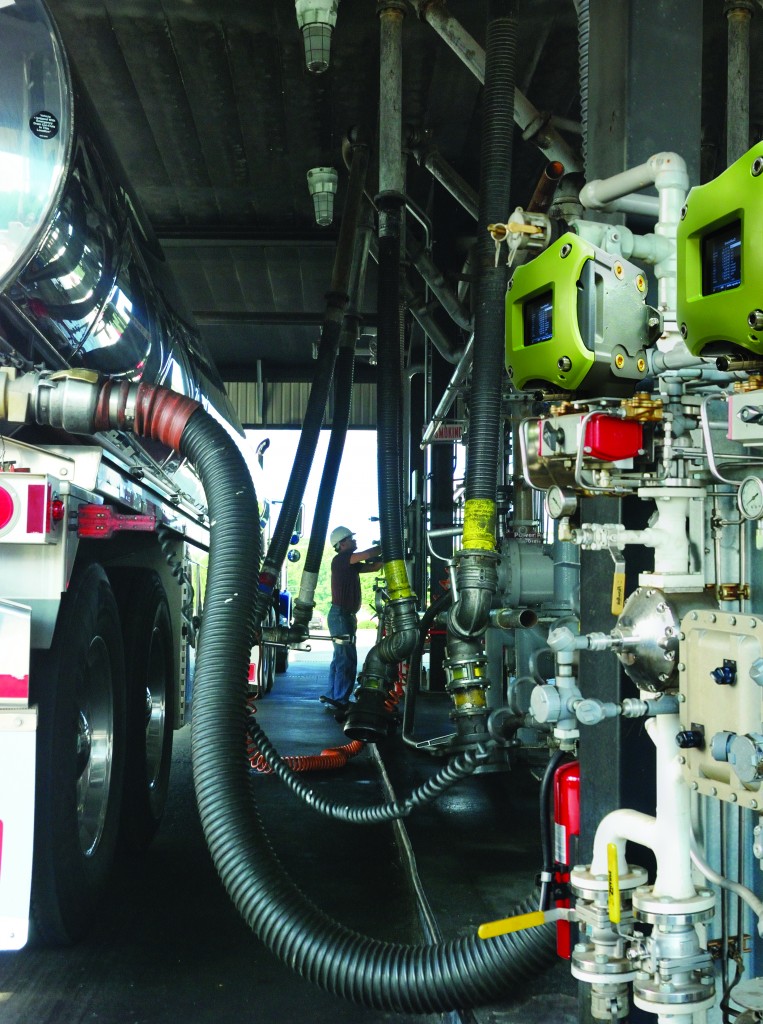 Additive injection system
FUSION4 MULTIPAK
Fusion4 MultiPak combines the industry-standard MonoBlock additive metering and control manifold with the Fusion4 MSC-A (Multi Stream Controller – Additive). The system is designed exclusively to manage chemical injection, and continuously monitors the additive volumes across up to 12 streams, ensuring the additive ratio is correct at every point in each transaction.
Fusion4 MultiPak is the perfect solution for a number of chemical dosing applications, including road loading additives, rail loading additives and aviation refueling operations. Users can choose between 'Station' and 'Modular' formats:
Station comprises pre-integrated additive injector panels with the Fusion4 MSC-A, on a free-standing frame, providing rapid installation and commissioning.
Modular arrangement provides the additive injector panels and the MSC-A individually for flexible field installation.
Fusion4 MultiPak is an amalgamation of two technologies – Fusion4 MSC-A and Monoblock.
Fusion4 MSC-A is a state-of-the-art control centre that monitors all aspects of the injection operation. It continually reviews peripheral system data to pace the injection of additives into the transfer lines. It also monitors alarms, runs calibration sequences, collates and stores critical transaction and alarm data, and seamlessly disseminates this information to third-party systems via multiple communications and Ethernet ports.
The panel mounted MonoBlock is the world's most prolific additive injector, with over 100,000 units sold globally. The precision injector assembly features a solid stainless steel block design, housing a mini oval gear meter, solenoid valve, integral check valve, needle valves and inlet strainer, all machined directly into the control block.
FUSION4 MINIPAK
The Fusion4 MiniPak additive injection system utilizes the industry standard, MonoBlock metering and control manifold, designed exclusively to accurately manage chemical injection. The heart of the system is Honeywell Enraf's state-of-the-art Fusion4 Single Stream Controller (SSC-A) and proprietary software algorithms (e.g. Transaction Make-Up) resulting from decades of additive injection control experience.
The Fusion4 MiniPak controller uses the target additive volume to determine when to open and close the solenoid in the MonoBlock. Because the SSC knows what the total additive volume should be at any given point in the transaction, and injects material to maintain that volume, this technique is known as Transaction Make‐Up. In Transaction Make‐Up, errors can be corrected throughout the duration of the load or batch, and the controller implicitly knows the overall accuracy of injection.
Other advanced features of the Fusion4 MiniPak include 3.5" QVGA full color screen, transaction and calibration audit trail, intuitive Diagnostics Dashboard, ability to fully configure the device in less than 45 seconds via the new Fusion4 LAD (Local Access Device), upgrade of firmware without opening the enclosure, etc.